The 'Trumphaustion' plaguing the GOP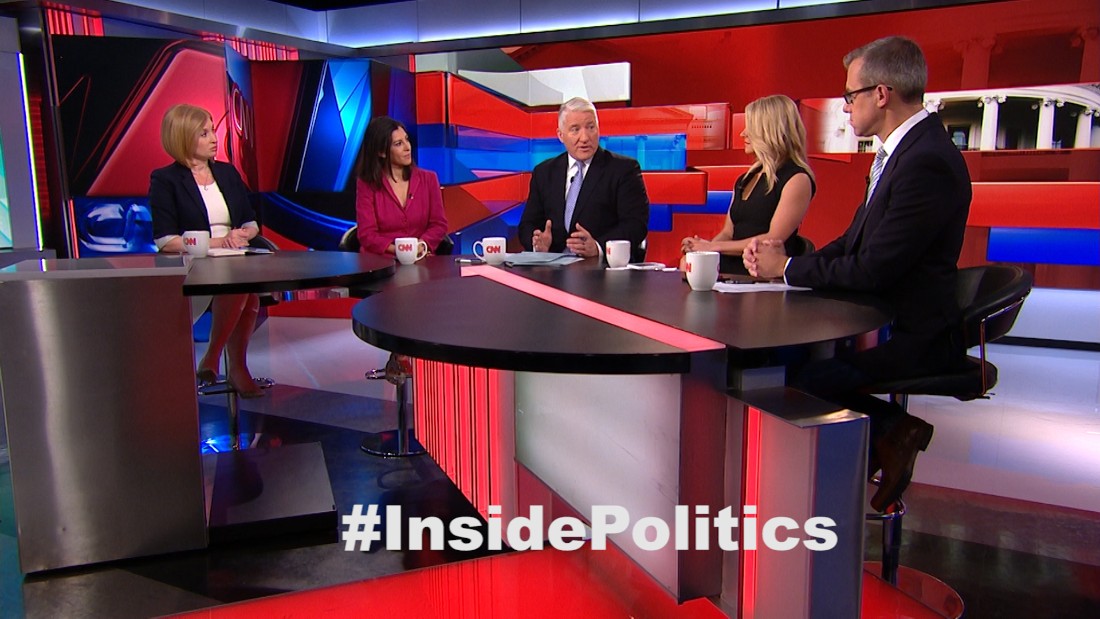 Washington (CNN)President Trump's high-risk, high-reward overseas trip. A possible showdown between Rand Paul and the Trump Justice Department.
And … Ambassador Gingrich?
Those nuggets, plus new wrinkles in the Russia election investigation and the latest thorn in Speaker Paul Ryan's side, are all a part of this week's "Inside Politics" forecast, where you get tomorrow's headlines today.
1) Ryan's growing to-do list
When asked yet again about tweets from President Trump, House Speaker Paul Ryan told reporters the other day that he prefers to focus on matters under his control — such as trying to sell House plans to reform health care and the tax code.
Ryan has his hands full. He's trying to sell those agenda items while also managing GOP expectations, worries and anger.
A number of veteran GOP members tell friends and associates they are at, or near, a boiling point — "Trumphaustion," as one put it — after another week in which efforts to sell their agenda were overwhelmed by Trump's brash moves — in this case the James Comey firing.
Talk of retirement among veteran House Republicans is spiking, according to several sources who keep close tabs on the pulse of the GOP.
The 2018 midterms are still a long way off and the anger could well subside. But Republicans ended the week alarmed that a high number of GOP retirements could help tilt the House's playing field back toward the Democrats.
And they believe Ryan and his leadership team will have their work cut out for them trying to change the minds of House members who are not enjoying the work and are leaning toward packing it in.
2) Possible paper trail for Russia probe
Is there a paper trail relevant to the question of whether associates of President Trump had improper dealings with Russian interests during the 2016 election?
A Treasury Department agency that monitors complex international financial transactions would a good potential source of any such records. Julie Hirschfeld Davis of The New York Times shared her reporting on a deal in the works for the agency to cooperate with congressional investigators.
"That could provide some important new leads in this investigation," she said. "It has a trove of hundreds of millions of records of transactions — financial networks that are not really gettable or detectable through any other means. So that could actually speed up the process here of identifying some of these networks that may be relevant to the investigation. "
3) A Gingrich to the Vatican?
President Trump leaves this week on his first overseas trip as commander in chief, and he hopes to pick an envoy to the Holy See before he stops at the Vatican.
A leading contender: Calista Gingrich, wife of the former House Speaker Newt Gingrich.
CNN's Jeff Zeleny shared his reporting on how the search process turned to Mrs. Gingrich.
"Callista Gingrich is in the final discussions. It could be announced this week," Zeleny said. "She is a very devout Catholic. She's very prominent on the world stage, and with that it means Newt Gingrich would go abroad as well."
4) Risk, reward with Trump's foreign trip
Presidents often use big international trips to hit the reset button, or to escape troubles back home.
So how will President Trump fare on a long trip that includes key meetings with European allies plus important stops in Saudi Arabia, Israel and the Vatican?
CNN's Sara Murray says Trump allies are hoping for a reset moment but are also worried about a misstep.
"He doesn't have a ton of experience on the world stage. It is high risk, high reward," Murray said. "Lots of Washington Republicans were flat out despondent about how the past week has played out; they're looking forward to this trip as an opportunity for the president to set the reset button for the zillionth time. He could appear presidential, and with that comes the risks factor."
One of those risks? Sources tell Murray they're concerned Trump could create an international incident at any stop along the way.
5) Rand Paul vs. Jeff Sessions on sentencing
Criminal justice reform is a top priority of Sen. Rand Paul of Kentucky, who is a leader among a bipartisan group of lawmakers looking to reconsider mandatory minimum sentences for first or less serious offenses.
Last week, though, the Trump Justice Department sounded a very different tone. Attorney General Jeff Sessions said he favors a policy of prosecutors pushing the most severe possible charges when making a federal case.
Jackie Kucinich of the Daily Beast says Sen. Paul is not willing to give up the fight and is now mulling options on how to proceed.
"This is a push that was a bipartisan push, it was a ray of light. Where members weren't coming together, they were coming together on this issue," Kucinich said. "I talked to his staff last week. They're not sure on the timing, but that's coming up and it will be a strong bipartisan coalition."
Read more: http://www.cnn.com/2017/05/14/politics/inside-politics-gop-2018-worries-trump-effect/index.html