Superheroes, singers and spaceships: what can we expect from TV next?
This years upfronts have revealed a Katy Perry-starring American Idol reboot, more DC and Marvel shows and the return of Seth MacFarlane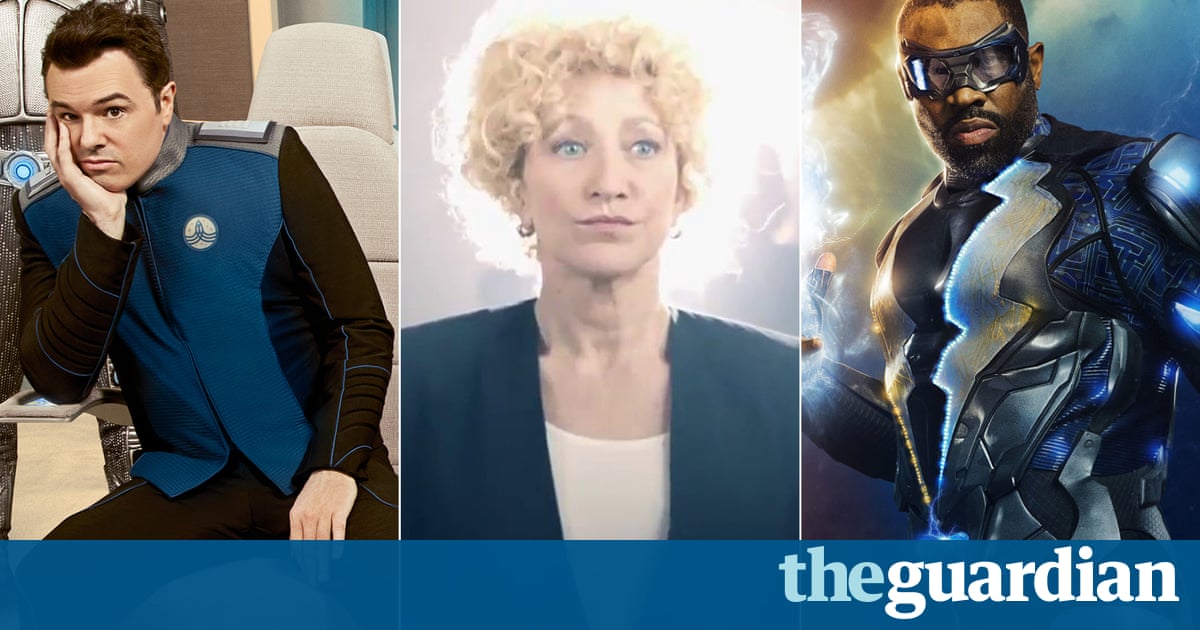 Every spring, the major TV networks gather for the magical week of upfronts, a series of panels in which the channels show off their wares for the coming season. As the teases for the 2017-2018 cycle wind down, weve taken the liberty of singling out ten notable programs to keep close watch on in the months to come, from a pair of left-of-center superhero projects to NBCs rejoinder to American Crime Story to the return of Seth MacFarlane to your airwaves. Brace for a whole lot of bingeing in the year to come and read on:
Black Lightning
The Supergirl creator Greg Berlanti will make the CW a little more super when he drags the former DC crimefighter Jefferson Pierce (Cress Williams) out of retirement to retake the mantle of the electrically-charged hero Black Lightning. After years of living incognito as a high school principal, hell return to clear the streets he calls home of gang violence, running afoul of a worthy adversary along the way. The action series will shine a long-overdue spotlight on black talent in the high-exposure world of super-TV and then max out the bulb.
Marvels Inhumans
Fall will see another left-field bit of comic book arcana get a second life on the airwaves, this time on ABC. After fleeing their kingdom on the moon following a military coup, the mutant royal family known as the Inhumans regroup in Hawaii and plot their return to power. Roll call: theres the mute leader, Black Bolt, whose whisper can level cities; his vengeful brother Maximus; his magic-haired wife Medusa; and of course, the royal teleporting dog Lockjaw. A few shades weirder than the typical Marvel joint, it stands to lure a few diehards away from the Game of Thrones fandom.
Ghosted
Remember RIPD, the megaflop starring Jeff Bridges and Ryan Reynolds as a pair of cops on the supernatural beat? Fox sure hopes you dont, because thats pretty much the gist of this new sci-fi comedy, subbing in the sitcom stalwarts Craig Robinson and Adam Scott. The formers a skeptical LAPD veteran, the latters a blanket believer clocking hours at a bookstore, but theyll have to learn how to work together if theyre going to stand a chance against the forces of paranormal darkness in this CGI-heavy genre-bender.
AP Bio
Read more: https://www.theguardian.com/tv-and-radio/2017/may/19/tv-upfronts-seth-macfarlane-katy-perry